The power of fresh lifestyle photography
If your business is all about selling a lifestyle or products that would enhance your lifestyle, then harnessing the power of fresh lifestyle photography should be pretty high up on your must-have list. In today's hectic sales funnels of social media vs print vs direct marketing, ensuring that whatever you sell looks its best is key to visually grabbing potential customers to make that jump from wish list to check out.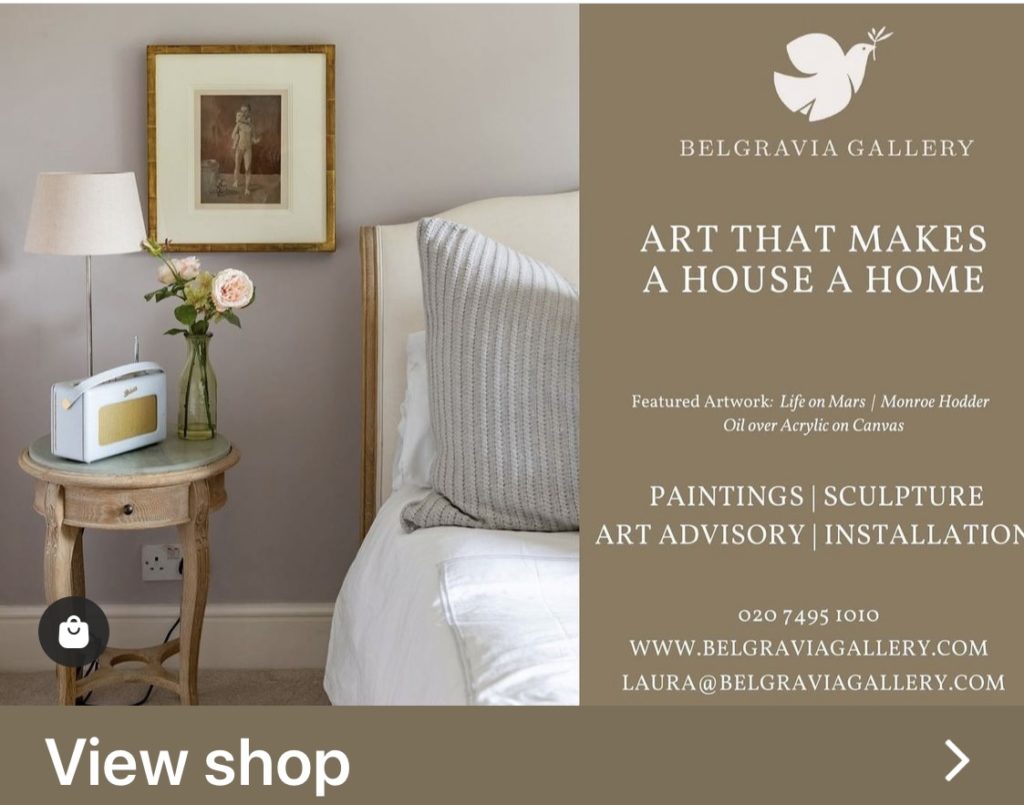 We recently worked with the fabulous Belgravia Gallery to do just that. By shooting their artwork in various lifestyle vignettes, so that their customers could begin to appreciate exactly how the artwork would feel in their homes, rather than on a stark gallery wall. From there, their creative team took that fresh imagery and created a pile of new content for their social feeds.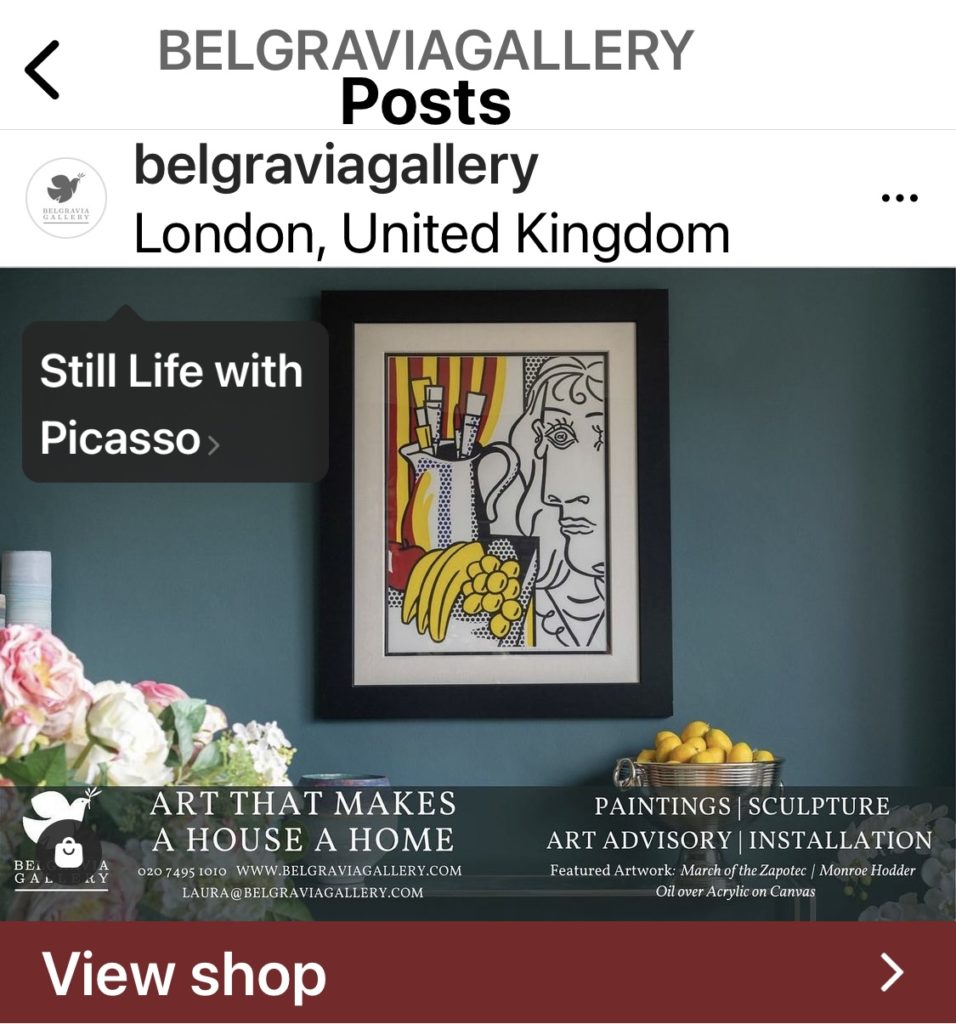 Why fresh lifestyle photography is your secret sauce.
At Surrey Social Stock Photography, our superpower is helping you tell a story about your brand or product through the magic of our lenses and our styling. But it doesn't have to stop with just the image. The Belgravia Gallery team have been able to diversify the original content we created by putting their own sales stamp on the images and elevating their brand value proposition. From text overlay images for their Instagram shop giving followers the chance to purchase right there and then as they scroll, right through to creating flyers, direct marketing emails and livening up their website.
"It's amazing what new photography can do to

liven things up!"

Belgravia Gallery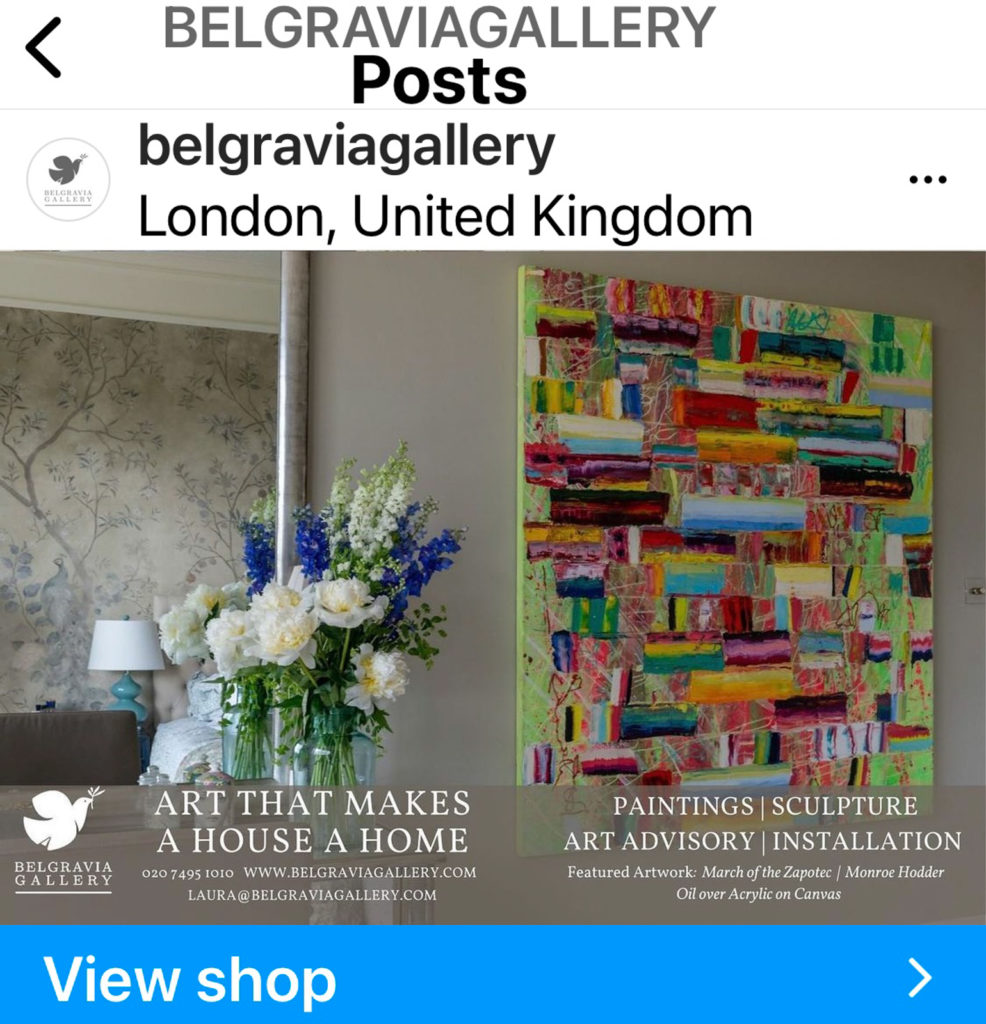 So how do we go about helping you tell lifestyle stories about your products and brand? It starts with our initial chat about your aims and intentions for the images you need to create, we then add a sprinkle of our styling fairy dust complete with props and state of the art camera equipment which we bring to you, and hey presto a fun shoot day ensues.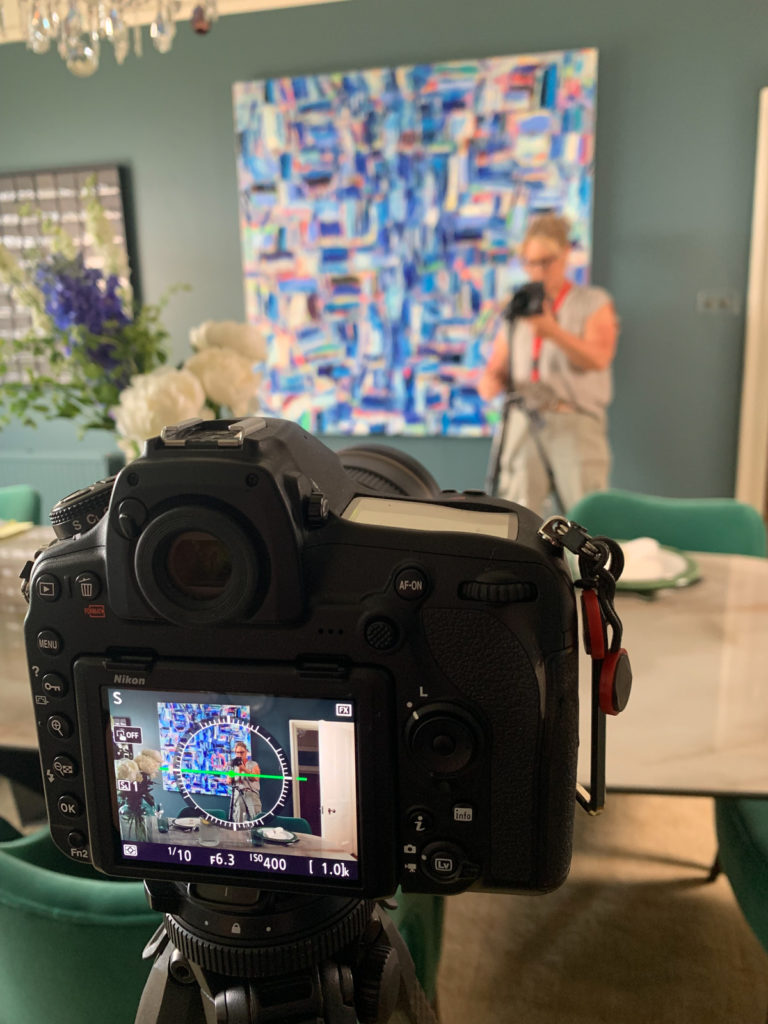 For us, it's a no-brainer – whether your brand is contemporary, kitschy, or anything in between, your lifestyle photos strengthen your brand and make it even more recognizable. Plus, high-quality images are known to build brand loyalty and give you a competitive edge. If you'd like to find out more about packages and how we work, take a peek here.